COMFORT. SECURITY. CONVENIENCE.
A permanently installed Generac home backup generator protects your home automatically. It runs on natural gas or liquid propane (LP) fuel, and sits outside just like a central air conditioning unit. A home backup generator delivers power directly to your home's electrical system, backing up your entire home or just the most essential items.
Automatic Operation
Don't worry about having to be there to start and stop your Generac home backup generator. Because it does that automatically. Whether you're home or away.
Refueling Not Necessary
Your Generac home backup generator runs on your existing natural gas or LP fuel supply. Save the gas cans for your other outdoor power equipment.
Power Directly to Your Home
You'll never have to run an extension cord through a window or door again. Your Generac home backup generator safely delivers power right to your home's electrical panel.
HOW DOES A HOME BACKUP GENERATOR WORK?
It starts and stops automatically, and never needs refueling.
This video explains how and why.
HOME BACKUP GENERATOR PRODUCTS
OPTIONS FOR VIRTUALLY EVERY NEED AND BUDGET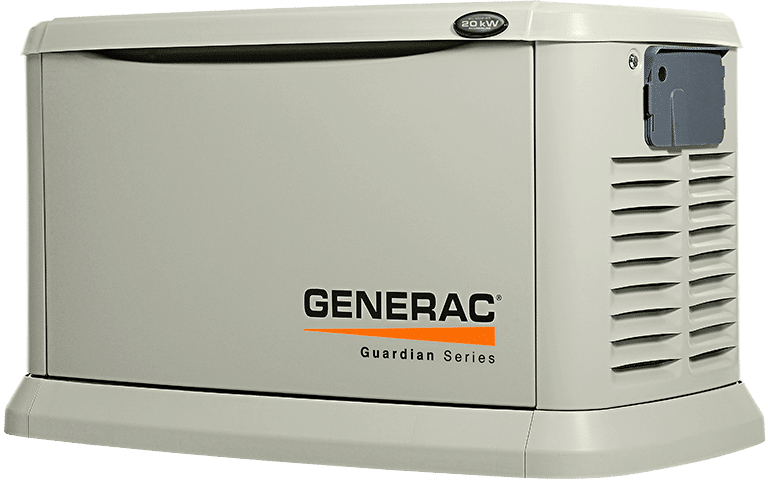 GENERAC GUARDIAN SERIES
BACK UP YOUR ENTIRE HOME OR JUST THE ESSENTIALS
Generac's most popular home backup generators, the Guardian® Series kicks in within seconds of determining power loss—automatically—and runs for as long as necessary until utility power returns.
GENERAC SYNERGY
PREMIUM WHOLE-HOUSE BACKUP POWER
The first variable-speed home standby generator, the Generac Synergy varies its speed based upon electrical load, for quieter operation, improved fuel-efficiency, and exceptionally clean power output.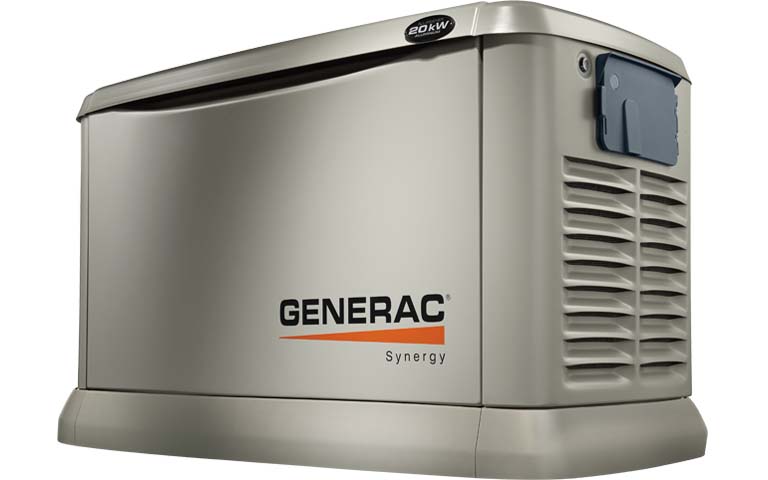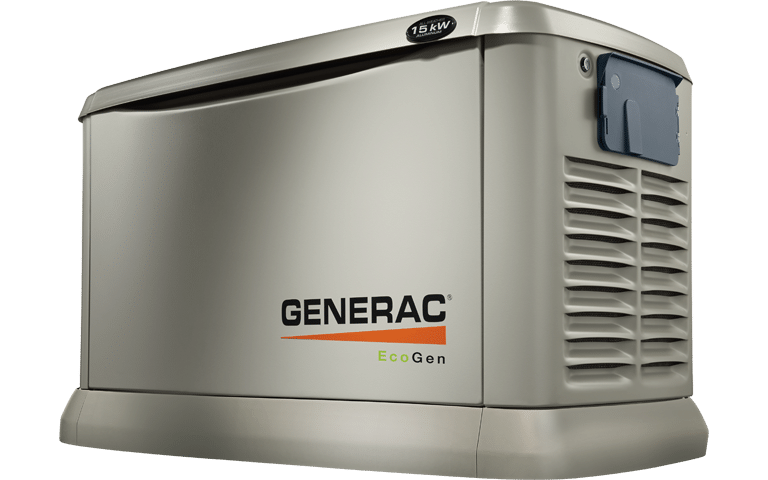 GENERAC ECOGEN
SPECIFICALLY DESIGNED FOR OFF-GRID USE
EcoGen™ is the only automatic backup generator engineered specifically for off-grid use with an alternative energy system, like wind or solar power.
GENERAC CENTURION SERIES
BE READY FOR POWER OUTAGES WITH 24/7 PROTECTION
The Centurion® Series is fully automatic and can protect your entire home or just the most essential items.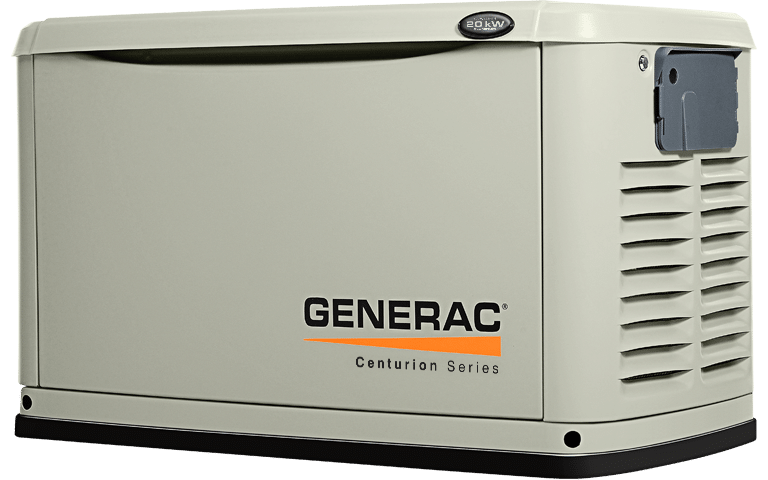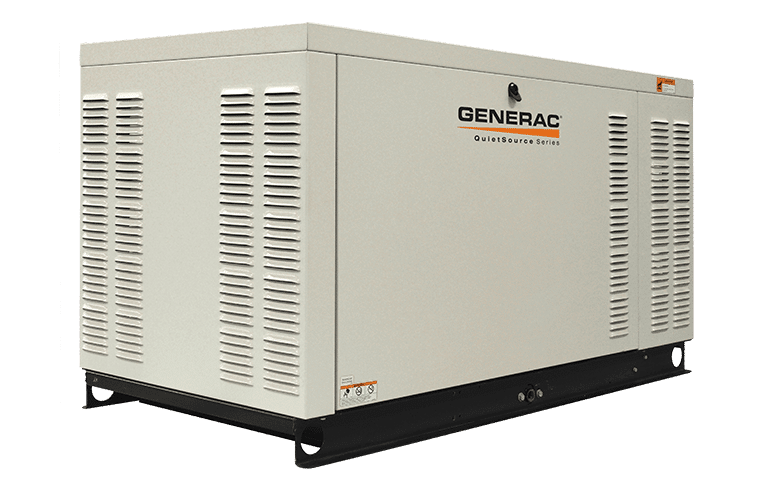 GENERAC QUIETSOURCE SERIES
THE PREMIUM SOLUTION FOR LARGE HOMES
The QuietSource® Series is the strong, silent type. Its premium features make it the ideal solution for larger residential backup power.
GENERAC PROTECTOR SERIES
A COST-EFFECTIVE PRE-PACKAGED DIESEL SOLUTION
Don't have easy access to natural gas or liquid propane fuel? No problem. The pre-packaged Protector™ Series backup generators run on diesel fuel, and are more cost-effective than many competitive diesel-fueled generators.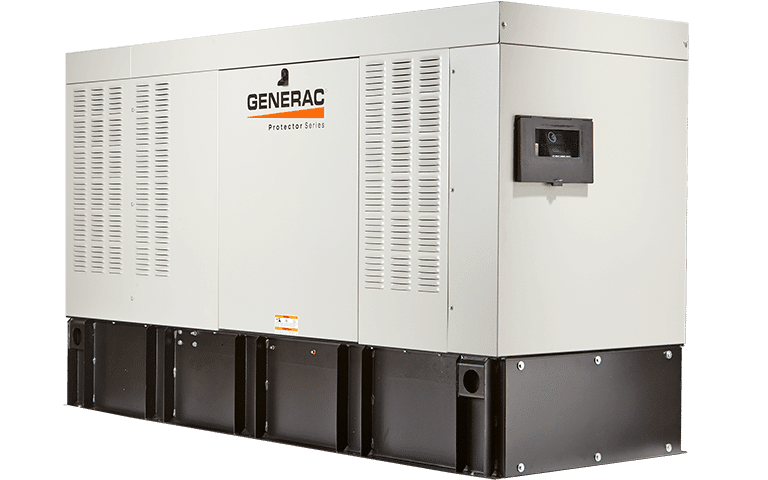 REMOTE MONTORING
YOUR GENERATOR'S INFORMATION, AT HAND AND IN ONE PLACE
MOBILE LINK™
 (Optional)
Mobile Link cellular remote monitoring lets you get and share information about your home standby generator. Access important information such as current operating status, maintenance schedule, historical information, and more.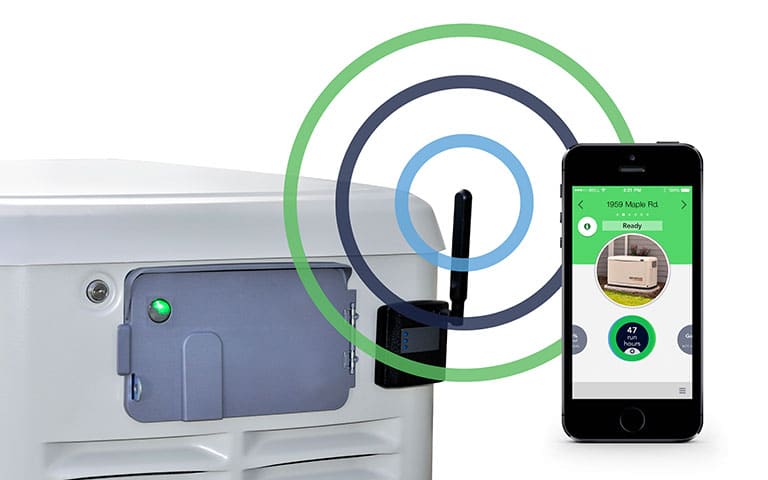 REMOTE MONITOR
(Optional)
No need to go outside during inclement weather to check your generator's status. Completely wireless and battery powered, Generac's Wireless Monitor provides you with instant status information without ever leaving the house.